Reactivating your site after lockdown: drainage issues
Following the national lockdown caused by Covid-19, many FMs are facing 'back to work' issues. In this post, we provide some guidance on how to address internal and external drainage issues when sites have been dormant or underused over several months.
Why has COVID-19 impacted drainage systems?
During lockdown, many of our customers closed their doors. Thousands of hotels, restaurants, shopping centres and offices shut as part of the government's measures to combat coronavirus.
As a result, from a drainage perspective, this meant that very little or no water has been passing through internal and external foul water systems since March. This lack of flow has caused pre-existing FOG and scale to calcify and harden. As solid, dry scale breaks off and accumulates, major blockages and damage to pipework can occur.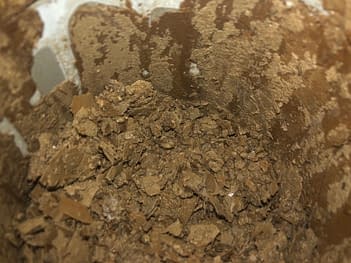 Above is a recent image our engineers captured at a newly reopened London office tower. You can see the major build-up of scale and solid waste in the stack caused by the lack of liquid flow. In a situation like this, a camera survey and some heavy-duty coring equipment are the necessary solution.
What can you do yourself?
In the first instance, a simple process of flushing water through the system is the best way to gauge the health of your drainage. If you can safely undertake a visual inspection at any points along the system, this will also provide some further idea of the condition of the system.
What can Metro Mechanical do?
Our engineers have encountered many sites with these problems in recent weeks. We can provide the following solutions to get your site back up and running:
Survey (CCTV and tracing)
Consultation with our operations managers on-site
Mechanical coring (we use top-of-the-range equipment that can handle all sizes of internal stacks)
Jet-Vac tankering (we have a large national fleet for high-pressure jetting and powerful waste removal)
Pipework replacement (both plumbing and groundwork)
Please get in touch if you are worried about these issues. The longer sites are left in poor condition, the more significant potential damage will be. We at Metro Mechanical are here to help, so please give us a call on 020 8310 2000 or email on office@metromech.co.uk.