Aberdeen North
A comprehensive civils project in northern Scotland for one of the leading hospitality companies in the UK. Metro Mechanical installed a new surface water drainage system, and provided all associated groundwork services.
Project
Location: Combined hotel and restaurant  site in Aberdeenshire
Date: 2018
Challenge
No surface water drainage
Major erosion of service road due to build-up of surface water
Contamination risk to nearby watercourse
Solution
Design and installation of new surface water drainage system, including French drains, road gullies, and bypass petrol interceptor
Kerbing and tarmacking of new road
Project in focus
An urgent problem requiring a comprehensive civils solution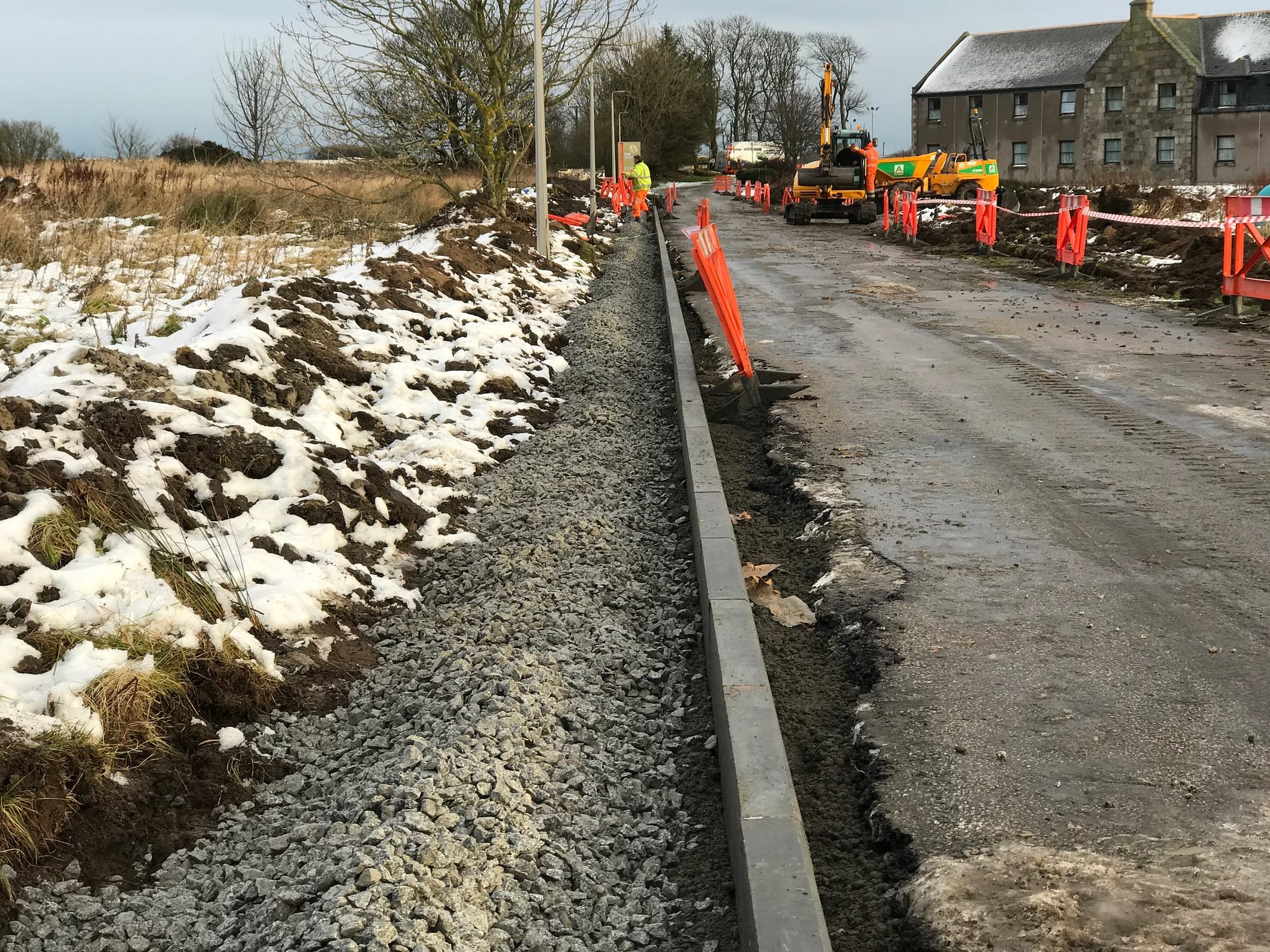 1
Initial engagement:
Metro Mechanical was engaged by out client to provide advice and support on a major drainage infrastructure issue at a combined hotel/restaurant site. Our client was a a leading UK hospitality business, and they were concerned about the potential impact of the physical deterioration at this location.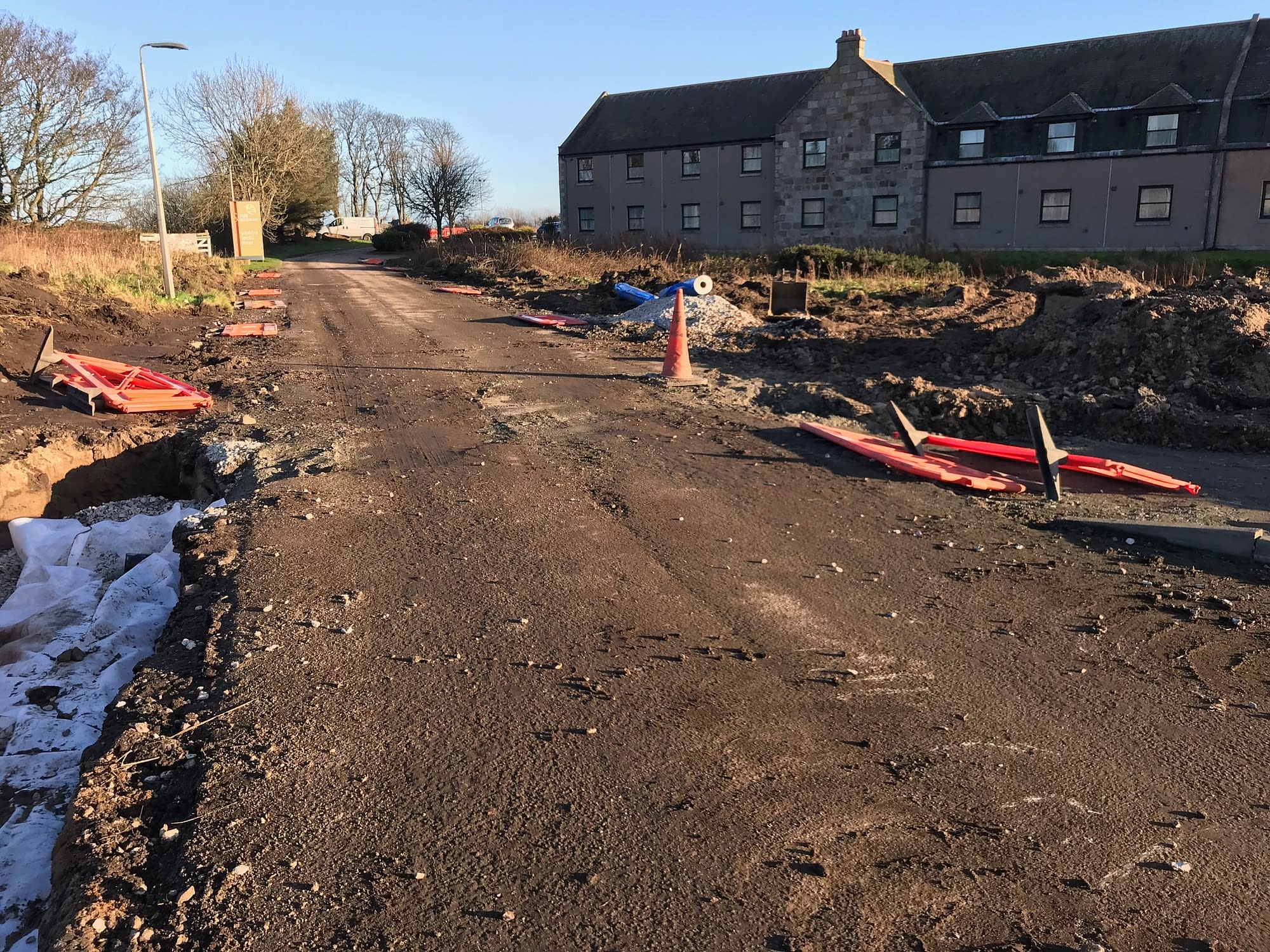 2
Assessment:
Senior technical managers attended the site to conduct a survey and assessment of the situation. It was concluded that the lack of a drainage system across certain areas of the site had been the main cause of the serious erosion on the site's service road. Therefore, our team decided to plan, design and install a new drainage system to address the issue.
3
Drainage improvements:
Our team decided that French drainage would provide a technically robust solution to stemming the flow of surface water (in a rainfall-heavy environment) and would also provide aesthetic benefits to the site. We installed 80m of French drainage along the service road, and also put a bypass interceptor in place to ensure that our client was fully compliant with EA requirements.
4
Kerbing and surfacing:
Our managers stress the importance of a high-quality finish to any installation job. That way, we improve rather than just repair our clients' assets. At Aberdeen North, we installed kerbing and gullies where none had existed previously to ensure the road was resurfaced in adequate condition.
5
Tarmacking:
The final stage in our project was to resurface the service road to repair the sustained damage that had been done by flooding. Coordinating heavy-duty plant, we resurfaced 120m of road and the extended passing point with hot-lay tarmac.
6
Results: 
The civils and drainage works at Aberdeen North solved a major issue for a blue-chip client with an integrated approach. After our team's intervention, the site had brand new, functioning surface water drainage, was compliant with the EA, and once again had a working service road fit for day-to-day operations.