Longus House
Our pumps team attend a reactive call, find major underlying issues, and conduct a full foul water pump station refurbishment, including IoT/telemetry solutions.
Project
Location: City-centre office building in the North West of England
Date: 2019
Challenge
Attended a reactive call for flooding brought on by heavy rain
Significant difficulties in gaining access to pump chamber
Solution
Short-term solution to deal with flooding
Design and installation of a modern pump station, with new control panel, IoT/telemetry, and easy access.
Project in focus
Rapidly implementing a short-term fix and then developing a future-proof, long-term solution
1
Initial callout:
Metro Mechanical's national pumps team was called to site by a large managing agent, owing to substantial flooding following heavy rain at a city centre office property. The apparent cause was the failure of a pumping station located beneath the building.
2
Immediate action:
Once our team arrived on site, they found that both pumps serving the main chamber had burnt out. Furthermore, accessing the chamber was extremely difficult, so any replacement would require structural change. Upon discussion with the FM, we inserted a temporary submersible sewage pump into the final manhole chamber before the pump station and overpumped into the high-level gravity drainage system.
3
Designing a cost-effective, long-term solution:
Given the cost of call-outs and the potential for major flood damage, the FM was eager to find a sustainable solution. Over several meetings, we agreed specifications with a building consultant and the FM for a new surface-mounted pump system, along with control, monitoring and electrical supplies.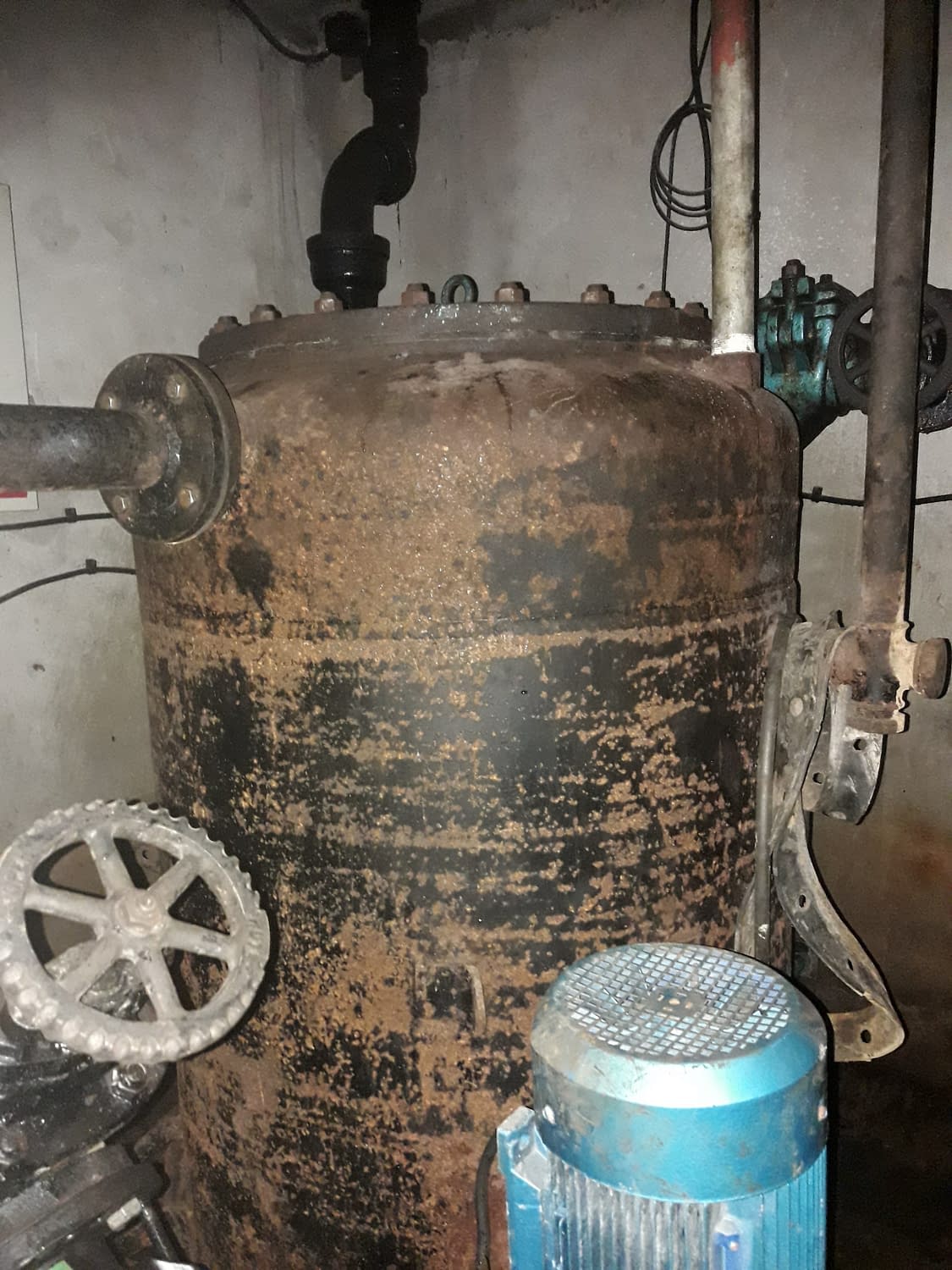 4
Replacement of an outdated system:
Having blasted our way through to an old access hatch buried beneath concrete, we were able to decommission the old 1950s pumps that had failed. In their place, we installed brand new pumps, valves and pipework.
5
IoT monitoring and control systems:
We implemented a cutting edge Internet of Things early-warning system, which uses telemetry to feed real-time data back to our team in the event of future failures. We also carried at all the electrical works associated with the new control panel system, and provided a full operating manual.
6
Results: 
Rather than simply finding a quick fix to a reactive call-out, we took a thorough and methodical approach. Our pumps team worked closely with the FM and other stakeholders to deliver this project over several phases. We combined our drainage, pumps, civils, electrical and analytical capabilities to deliver long-term value for our client.